January Concerts Nashville 2020
GORUCK Challenge Dates Announced for Nashville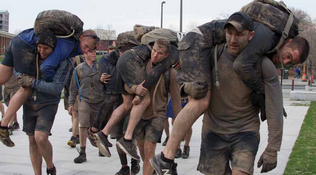 15 to 20 Miles and 8 to 10 Hours
Under Promise - Over Deliver
Dates for Nashville! -
Star Course - 50 Miler - November 1, 2019
Star Course - 26.5 Miler - November 2, 2019
Star Course - 12 Miler - November 2, 2019
(Some dates are Tough Challenge and some dates are Light Challenge)
Inspired by the most elite training offered to special forces soldiers and led by Green Berets, the GORUCK Challenge is a team event and never a race. You won't know the route, but it showcases the best of every city. Welcome to our version of Good Livin'.
part of your registration goes to benefit the Green Beret Foundation
For more information and registration visit the Goruck Challenge Website & Good Luck.