CONCERTS IN NASHVILLE, TN
Magician in Nashville for Hire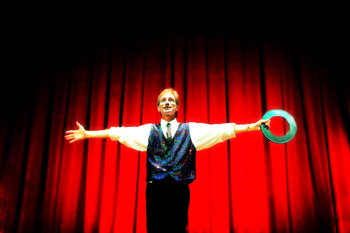 Need a Magician for your next:
Birthday, Church Event, School
or Children's Event?
Call Rodney the Magician
from Opryland Themepark ...
(615) 226-9041
Visit the website of the Nashville Magician
Reasonable Rates and Lots of Fun!!
Concerts, Sports and Events for Memphis, TN 2022
Making a trip to Memphis? Wondering what you'll do while you're there?
Concerts make the perfect destination, a reason to want to go....see all concerts
happening in Memphis, TN by clicking the "read more" button below and have
a safe trip! Enjoy the concert!
Pucketts Grocery & Restuarant - Concerts
Pucketts Grocery & Restaurant, 500 Church Street, Nashville, TN 37219 - Phone (615) 770-2772

Some acts have a cover charge and some do not..... check their website for more info....

Live Entertainment at Pucketts includes:

2019 Concerts
Olivia Faye - October 30, 2019
Anthony Michael - October 31, 2019
This is not the complete list of entertainment, some shows have a cover charge and some don't, see, their website for more information and enjoy the show

Concerts may be subject to change.
Concerts, Sports and Events for Knoxville, TN 2022
All concerts, events, sports and shows listed for Knoxville, TN.
Click the read more button to see concert listing and enjoy!
Chattanooga Tickets - Concerts in Chattanooga TN
Going to Chattanooga? You may want to check out a few of the concerts happening in the area while you're there!
- Soldiers and Sailors Memorial Auditorium
- The Signal
- Tivoli Theatre
- UTC McKenzie Arena
- Robert Kirk Walker Theatre
we also cover Chattanooga Lookouts, Chattanooga MOCS Basketball & Football
We have all concerts listed for Chattanooga and hope you enjoy your concert... Click the link below or read more and enjoy your trip!
Louisville Concerts & Event Tickets
Not finding what you're looking for in Nashville? Sometimes your favorite artist is just not coming to Nashville.....perhaps they'll be performing in Louisville ...It's only a short road trip and you could be enjoying your favorite concert ...see the full list of Louisville Concerts by clicking the Read More below and Enjoy the Show!!!
Nashville Predators - Don't Miss Them!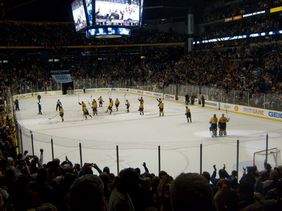 If you have never seen the Nashville Predators,,, get off the couch and go! It's something you can take the entire family to see and everyone enjoys themselves.
My recent visit was Predators against the Columbus Blue Jackets - needless to say A Great Game!! Nashville has this amazing talent for being such a wonderful crowd of supporters for the home team, and the Predators are no exception ... it is only something to witness then you will understand. This game was so close and so many shots came within inches till finally, in the last 15 seconds the Predators scored the winning goal. Totally into it, on the edge of your seat and the Predators delivered. There is so much going on at the game that you will truly enjoy the experience even if you are not a total hockey fan. During the intermissions and game time outs the jumbo tron shows different people from the audience cheering for the home team and that is worth the price of admission.
When you go, take in a restaurant on 2nd avenue first and make a night of it. We parked in Commerce garage and had plenty of time to eat and make the game, and still see a few sights on Broadway in the mix.
Get out of that chair and have some fun! See the Nashville Predators next game!!
Live Blues Every Night in Nashville
Bourbon Street Blues and Boogie Bar, 220 Printers Alley in Downtown Nashville
call (615) 242-5837 for more info...according to their website they have Blues Music playing every night and Award Winning Traditional Cajun Cuisine, Mardi Gras Beads and accesories, imported cigars, cold beer and cocktails.
See their website for more specifics Bourbon Street Blues and let us know how your visit was !!
Music Valley Drive Concerts - Nashville
Having guests in town or visiting Nashville and looking for something to do ...Nashville Night Life presents "The Best of Country" Dinner and Show with breakfast and dinner shows, located at 262 Music Valley Drive, Nashville 37214 call (615) 885-4747 for more info or visit the Nashville Nightlife Website for more ...they have celebrity guests singing on certain days, take a look and enjoy!
Music Valley Drive also has the Nashville Palace located at 2611 McGavock Pike, Nashville 37214 and in the past they have had Irlene Mandrell, Ty Herndon, Daryl Singletary, and other notable stars performing, you can call them (615) 889-1540 to find out who is playing or visit the Nashville Palace Website ...It's time to get out and have some fun dancing and dining to your favorite !

Also located on Music Valley Drive are other tourist attractions:
Willie Nelson & Friends Museum and Country Store
Grand Ole Golf and Valley Park Gocarts
Ernest Tubb Record Shop
A Tribute to the King
Cooter's Place
Downtown Carriage Tours
Nashville, TN - Ready for something just a little bit different? You may be a tourist coming to take a look at our wonderful city or you may be a local just wanting something different to do, but, a carriage ride through the town is a wonderful way to take in the night air and relax! Take the ride with friends, family or just relax. If it's a chilly night they may even have a blanket to put over your lap or you and the Mrs. could just snuggle a little (she'll love you for it!) call (615) 983-2303 or just take a look at this for more info and Enjoy!
Nashville Tennessee Hotels
By Aamod Paul Posted: June 10, 2011
Nashville, apart from being the state capital of Tennessee, shares some of the richest history in country music. Tennessee, the state where Nashville lies boasts of other cities like Memphis which has its own genre of music like rock and roll and blues which gained popularity throughout the world from this very place.
Nashville has the privilege of being the 'center of the country music.' Its glorious past and the love of country music has meant that the city which is also the state capital of the state Tennessee, attracts many country music lovers from across the States.
It is also one of those places where historical battles have been fought and won. Probably one of the most important parts of the American civil war started and ended here. As this city had already been developing into an important trading post, both sides of the warring sides were looking to keep hold of this place during American Civil War.
Nashville was the first state capital to fall to Union Troops and this was the turning point in the American Civil War as the city had already grown its importance economically. Both side wanted to gain authority over the city and at the end the Unionist prevailed and the rest is history.
Now, talking about the state itself, Tennessee (TN) was thriving economically, so naturally the importance of the state grew to the point where it attracted many entrepreneurs, industrialists and last but not the least, is home to one of the most important political figures in the American history with the likes of Andrew Jackson, Davy Crockett and Sam Houston.
The state with the rich history in music, politics and business was also one of the places to witness some of the worst racial discrimination taking place during the nineteenth and twentieth century. Martin Luther King was assassinated in Memphis in this state which had put this state in the awkward position during the Civil Rights Movement in the sixties. There might be some dark periods in the history of this state but there are some examples where people in this state can be proud of, like the early rock and roll and blues got a boost right from this very state. If you are looking to visit this music city, the place has more than enough hotels and motels to welcome you. One of the best hotel is Hotels Downtown Nashville.
Explore nashville hotels