3rd & Lindsley Concert Tickets
816 3rd Avenue South, Nashville, TN 37210
The Time Jumpers - February 13, 2023
Town Mountain - February 18, 2023
The Time Jumpers - February 20, 2023
Resurrection - Journey Tribute - February 25, 2023
The Time Jumpers - February 27, 2023
Eric Gales - February 28, 2023
The Time Jumpers - March 6, 2023
Get your tickets for 3rd & Lindsley Concerts in Nashville
Exit In - Concerts in Nashville
The Exit In, 2208 Elliston Place, Nashville, TN 3720
Verite - April 1, 2023
Vancouver Sleep Clinic - April 14, 2023
Coco and Clair Clair - April 15, 2023
Donovan Wood and Henry Jamison - April 18, 2023
Conner Smith - April 28, 2023
Michigander - April 29, 2023
Cal Scruby - April 30, 2023
Haken - May 3, 2023
Koo Koo Kanga Roo - May 6, 2023
Dylan - May 30, 2023
Get tickets to Exit In Concerts in Nashville TN
Concerts at Marathon Music Works - Nashville
Marathon Music Works, 1402 Clinton Avenue, Nashville, TN 37203
Parkway Drive - February 14, 2023
Subtronics - March 16, 2023
Polyphia - March 24, 2023
J.I.D. & Smino - March 29, 2023
Bikini Kill - March 30, 2023
Visit their website to see more about the Marathon Music Works and get tickets to these Concerts In Nashville
Shows at Larry Keeton Theatre 2023
Larry Keeton Theatre, 108 Donelson Pike, Nashville, TN 37214 - (615) 883-8375


The 2023 Season


Arsenic and Old Lace - April 14 - April 30, 2023
Memphis: The Musical - June 9 - June 25, 2023
see more information about the Larry Keeton Theatre by visiting their website and enjoy this Show in Nashville
The Nashville Ballet - Upcoming Shows
The Nashville Ballet
Upcoming Shows and Performances:
Nashville Ballet: New In Nashville - April 21, 2023
Nashville Ballet: New In Nashville - April 22, 2023
Nashville Ballet; New In Nashville - April 23, 2023
Get tickets and enjoy these Events in Nashville
The Basement East - Nashville Tickets
The Basement East, 917 Woodland Street, Nashville, TN 37206


The Last Waltz Tribute - November 12, 2022
Guilty Pleasures - November 26, 2022
Tennessee State Museum
In 1937 the General Assembly created a state museum to house World War I mementoes and other collections from the state, the Tennessee Historical Society and other groups. This museum was located in the lower level of the War Memorial Building until it was moved into the new James K. Polk Center in 1981. The Tennessee State Museum currently occupies three floors, covering approximately 120,000 square feet with more than 60,000 square feet devoted to exhibits.
"The mission of the Tennessee State Museum is to procure, preserve, exhibit, and interpret objects which relate to the social, political, economic, and cultural history of Tennessee and Tennesseans, and to provide exhibitions and programs for the educational and cultural enrichment of the citizens of the state."
Tennessee State Museum
505 Deaderick Street
Nashville, TN 37243-1120
FREE ADMISSION
Open: Tuesday - Saturday:
10 a.m. to 5 p.m.
Sunday: 1 to 5 p.m.
Closed: Mondays and four holidays: New Year's Day, Easter, Thanksgiving, and Christmas Day.
(615) 741-2692
TOLL-FREE: 800-407-4324


This email address is being protected from spambots. You need JavaScript enabled to view it.
Flea Market - Great Bargains!!
Flea Market at the Tennessee State Fairgrounds, 625 Smith Avenue, Nashville, Tennessee 37203


Tennessee State Fairgrounds are currently closed to all indoor events.

2021 Flea Market Dates:

March
April
May
June
July
August
September
October
November
December


Flea Market Hours:

March–November
Friday 8am–5pm
Saturday 7am–6pm
Sunday 7am–4pm

December–February
Friday 8am–5pm
Saturday 7am–6pm
Sunday 7am–4pm



visit their website to see more and tell them you saw it in "Nashville Tickets and Events"
Topgolf - The Cowan - Nashville Concerts
Topgolf, 500 Cowan Street, Nashville, TN 37207 - (615) 777-3007
The Ultimate in Golf, Games, Food and Fun!
Boogie T - February 23, 2023
Dirt Monkey and Jantsen - April 8, 2023
get tickets to these Nashville Concerts
and Enjoy the show!!
Grand Ole Opry Tour - See Backstage at the Opry
Nashville, TN - We had guests in town and they wanted to see Backstage and take the Grand Ole Opry tour and so on 10/25/2010 we went. The tour starts with a film showing you a little of the history of the Opry and then after the history, they show you how the flood in Nashville May 2010 affected the building and everything that went into getting the Opry back on stage. The film was interesting, very informative and about 15 to 20 minutes in length. After the film you leave the building to see the parking area and the door to the Backstage area of the Opry. This is the door the singers use to enter into the backstage area of the Opry House.
JAMES WESLEY ANNOUNCES RELEASE OF "YOU SHOULD BE HERE WITH ME" BEHIND THE SONG VIDEO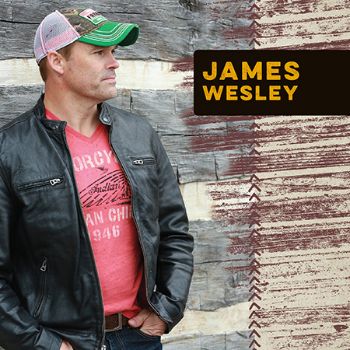 NASHVILLE, TN. - (October 23, 2019) – A touching video in support of his most recent single, "You Should Be Here With Me," has been released by traditional Country music performer and songwriter, James Wesley. The song was penned by Rodney Clawson, Andrew Dorff and Jon McElroy, was recorded previously and never released. Watch the behind the song video on YouTube and Facebook.

The new music can be streamed and downloaded on all online streaming platforms and is available here.

"I have always loved this song and it is the only one I did not write from my current project," exclaims James Wesley! "Andrew Dorff had an incredible way of writing and this song has held a special place in my heart ever since I recorded it."

The song reflects on seeing more than the physical image of another person, encouraging love, trust and the desire to show someone how much you see that others over-look.

Catch James and his band on the road performing at a venue near you soon!

Keep current with James Wesley on his website jameswesleymusic.com and stay in touch with him on all social media platforms Facebook, Twitter, Instagram and YouTube.

Stream and download music on all digital music platforms Google Play, Apple Music / iTunes, Spotify, Amazon Music and more.

About James Wesley:
Country singer/songwriter James Wesley was born and raised in Mound Valley, Kansas. James was signed to Warner Bros. in 1999 as James Prosser, he released one album Life Goes On before adopting the Wesley moniker. After relocating to Nashville, Wesley hooked up with songwriter Rodney Clawson and producer Dan Frizzell, inked a deal with Broken Bow Records, and released the single "Jackson Hole." The song debuted at #41 on the Billboard Hot Country Songs charts, and was followed in 2010 by a second single, "Real" that topped the charts at #22, followed by "Didn't I" at #24 In 2011. James found a new level of exposure when he was the opening act for two weeks of superstar Taylor Swift's Speak Now tour. He continued touring and more singles followed in anticipation for Wesley's debut album, Real, including "Walking Contradiction," "Thank A Farmer" and "Hooked Up" which appeared in 2012, 2013 and 2015. James continues touring and playing corporate events across the country. One of the highlights of James Career, was being asked to be a part of the Merle Haggard tribute album titled "Working Man's Poet", (Released in April of 2014). The two "Hag" songs performed by James, were "I'm a Lonesome Fugitive" and "The Fightin' Side of me".​